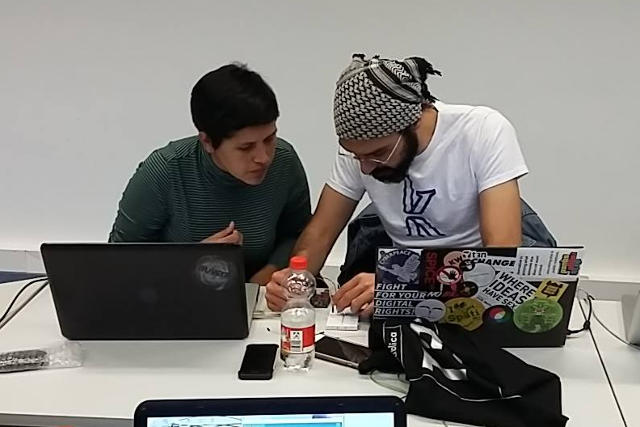 Creative Coding School
Everyone has a smartphone, yet many of us don't use its full potential. We bridge the gap between the huge demand of creatively skilled technologists and the hunger for social contacts that newcomers to our society face. They have the potential to invent new ways to connect, solve problems and create innovations. We help them to achieve it.
Supported by
Neues Deutschland and
Friedrichshain hilft e.V.